Today I watched and photographed the lunar eclipse from Shanghai.  It was a lot of fun – Sarah and I ordered pizza and stood on the terrace at Mintel's Shanghai office with my camera, snapping photos.
timeanddate.com's eclipse calculator was very helpful as it shows the direction to look for the moon and the timing of each phase of the eclipse.
All the photos below are links to hi-res images – please click and enjoy.
The moon became visible after the eclipse was already partially in progress, coming up over the horizon around 17:30 local time, and a few minutes later I found a view of it between some buildings at 17:47: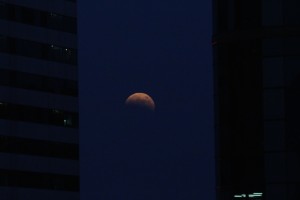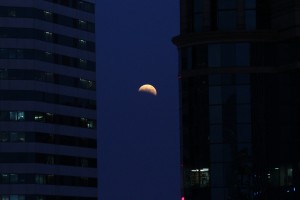 I was rather lucky where it started to rise – right between two buildings about the same height as mine: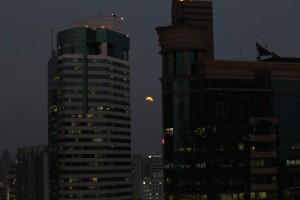 18:06: As the moon rose, the eclipse furthered.  Using different exposures allowed me to show the buildings around it, or to hone in on the detail of the moon itself: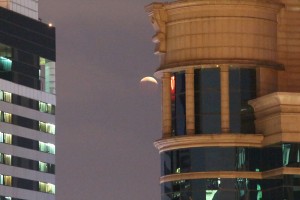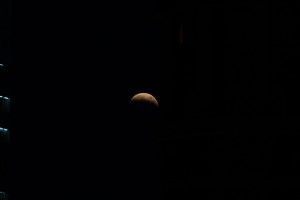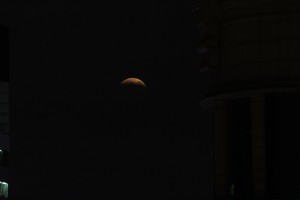 18:19: As we approach the total eclipse, some pesky clouds roll by: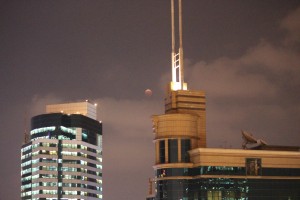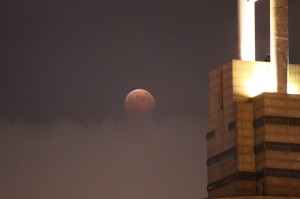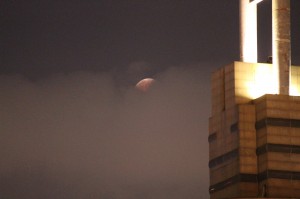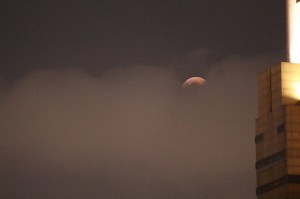 18:29 After a while the moon came out from behind the clouds, but we were near the total eclipse: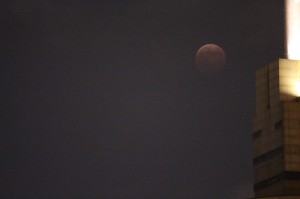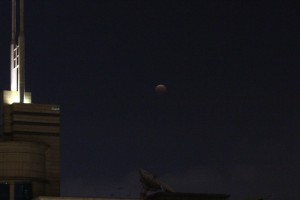 18:52: At last, we have a clear view of the total eclipse: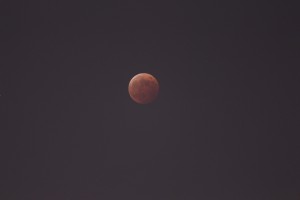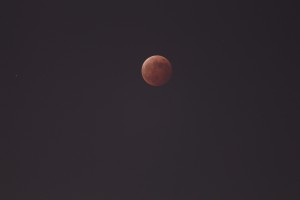 Here's a cropped version: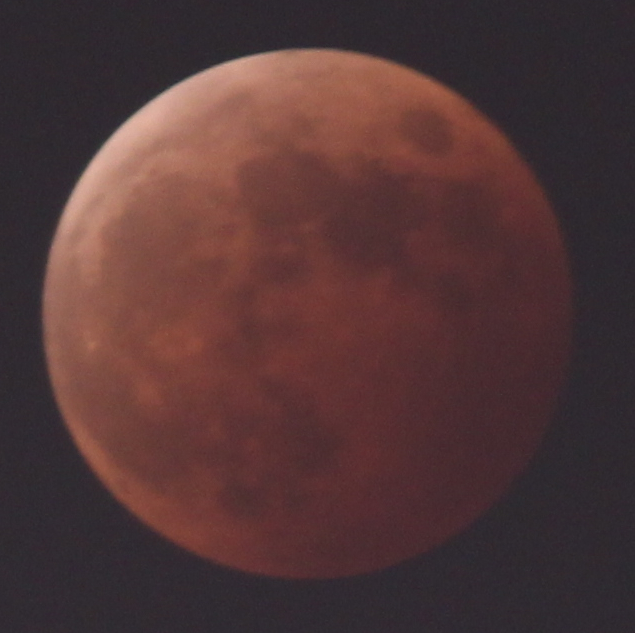 The full eclipse lasts about 20 minutes.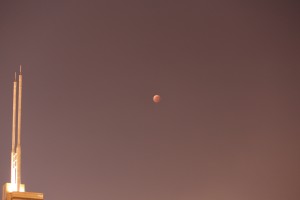 19:20: Before you know it, the bright light of the sun starts to strike the moon directly again: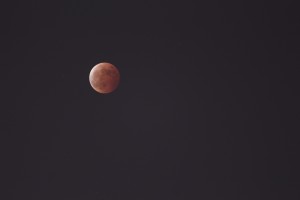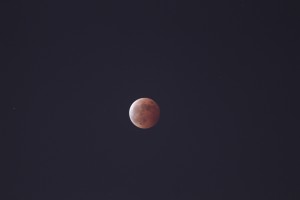 Here it is with a bit less exposure:
The following photos are all in sequence, with shorter exposures on the left to highlight the detail of the bright emerging side of the moon, and longer exposures on the right to show detail of the darker (red) side while making the bright side look like the sun:
19:33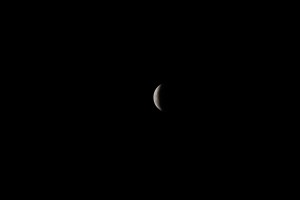 19:54: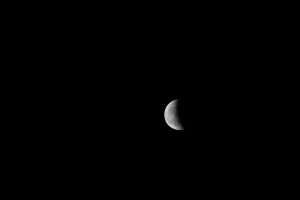 20:15:
20:09: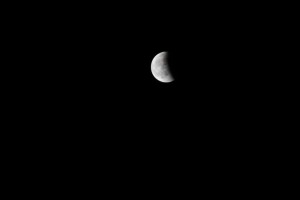 20:16: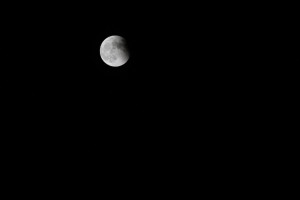 20:35:
20:39: The total eclipse has finished, but the penumbral eclipse lasts for another hour: Finally, the penumbral eclipse is finished and the moon is back in full: It wasn't bad scenery, staring out the Shanghai skyline (the Bund in the bottom-left), watching a lunar eclipse!