I've been on the road a lot the last six weeks!  I haven't published a single photo from my trip to Kuala Lumpur which is just not fair.  But now onto another city and new Mintel office setup – Singapore.
View Larger Map
We just opened our office here at the beginning of the month, so I'm here to install some basics like a printer, network, file server, and put lots of labels on lots of wires (most of which read "don't unplug me!").
I call this photo "ploogers" – in honor of what I used to call them when I used to connect the kitchen cabinets in Sherman Court with tape and string.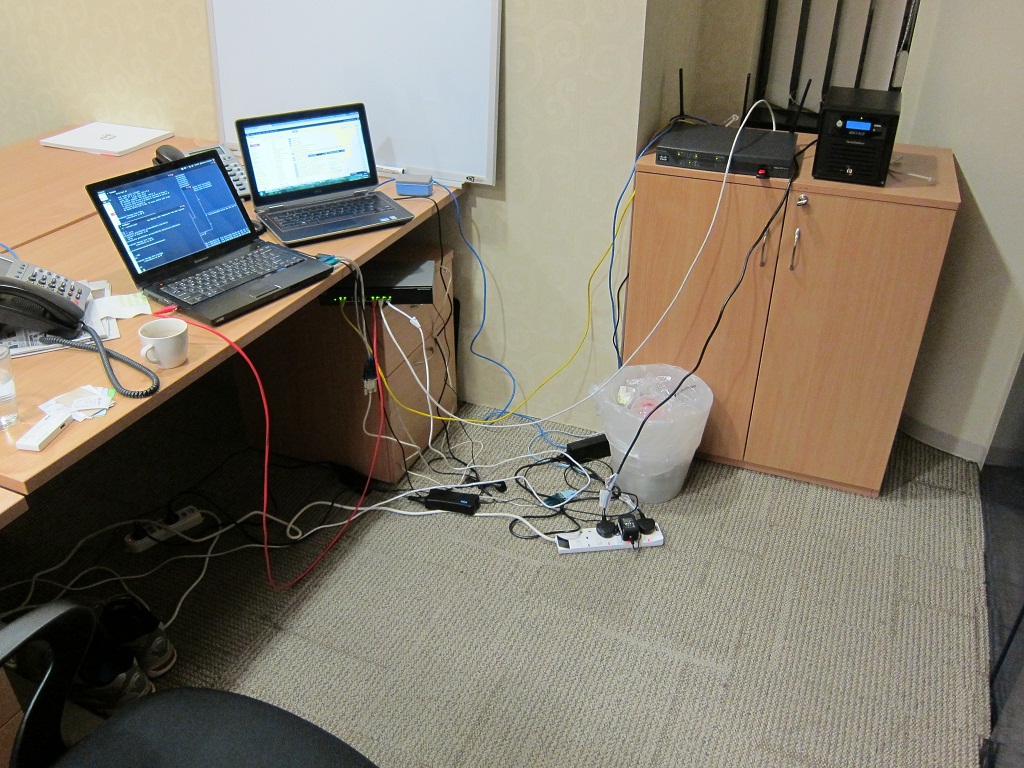 Other fun: