I still have the one-way ticket from Chicago when I came here: June 2nd, 2011.  The week leading up to my move here was madness, and arriving here was comical.  The airline had lost my biggest suitcase, the one with all my clothes in it.  They don't sell clothes my size here in Shanghai, at least not on the rack.  I wore the same clothes for three days!
Here I sit, four years on.  It's been a wild ride living in Shanghai and it's come time to turn the page again.  My wife and I are moving to London tomorrow where I'll be continuing my same role with Mintel.
I've learned a lot in my time in China.  Not just about China, too – I've travelled around Asia so much and visited countries and cities that previously I couldn't point out on a map.  It's hard to remember what life was like back before I came here – I think I knew so little about the world then.  Seriously, did you know that the Vietnamese call it "The American War"?  I'd just never thought about it that way, to be honest.
To give you an idea where I've been, here's my travel map for the last four years using gcmap.com showing the 400,000 miles I've flown since my first trip to Shanghai in March 2011:

Traveling around is nice, but there's a lifetime's worth of things you could explore just here in Shanghai.  Lets start with…
Food!
Below are Xiaolongbao pictured at Mintel-favorite Small Dragon restaurant: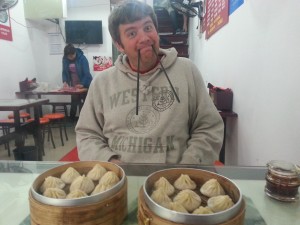 My favorite cuisine though is the local Sichuan food.  When I first moved here I couldn't eat anything spicy, and I'm living proof that spiciness in food is a learned thing.  My favorite dish is called laziji 辣子鸡 which is bits of bony fried chicken buried in a sea of chili peppers.  It's the dish in baskets on left and right sides of this photo.  The soup in the middle is even spicier and also delicious, which is fish (with tiny bones!) in a steaming cauldron of spicy chili hot soup.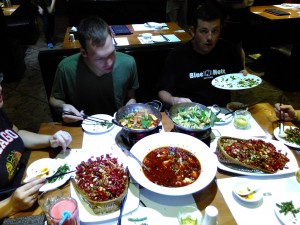 The chilies themselves are sold dry: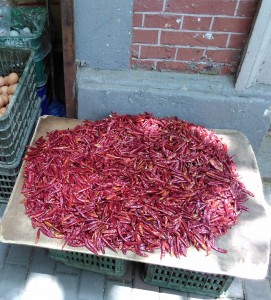 There's also spicy barbeque fish!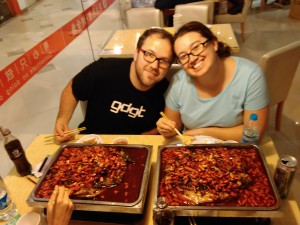 Finally you can't forget Portuguese egg tarts 蛋挞 ("dan ta" – easy to pronounce) available at lots of street corner shops.  The sweetest ones are from Lillian's Bakery but different shops have a different style and they're all good.  I hate to say it, but KFC's are pretty good too.  Egg tarts are best eaten with a cold pearl milk tea 珍珠奶茶 (one of the first phrases I learned).  You can get a couple of egg tarts and a milk tea for an afternoon pick me up for about 10 RMB ($1.60).  Mmm…sugar…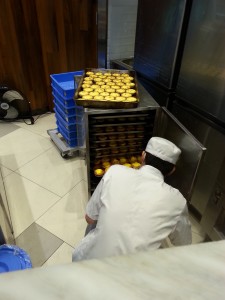 Ok, enough about food (for now).  There's some stuff here you just won't see in America.
"Styrofoam Lady"
Every single day there are hundreds of people on three-wheel pedal carts riding around Shanghai picking up and hauling materials around – a lot of which is refuse being recycled somewhere else.  Every single day this same woman pictured below rides down Madang Road on my commute route with a giant load of styrofoam.  Sometimes so much tied and stacked up that you can barely find her beneath it all, like this day:
There are 24 million people in Shanghai, many of which I have seen every day, but will never meet.
My biggest surprise: I can read Chinese
Ok, not really, I know probably know about 20 of the 8,000 characters needed to be able to "read" Chinese.  But when I moved here, I thought Chinese was just madness scribbles on paper that I'd never be able to understand, so I focused on trying to listen and speak.  Strangely enough four years on, my spoken Chinese is terrible, but I recognize actually quite a few of the base characters in Chinese writing – I recognize more written symbols than I can understand when listening to people speak.
Cycling to work
Cycling on the roads here is fun if you like to live dangerously.  For the past four years I've been riding to/from work about 4 days out of each week, first from my apartments in Jing'An and later from my apartment in Huangpu district racing up Madang road to the office.  Tallying it up: four years, a few hundred miles a year, and just one accident – with a pedestrian.  I've gone through two full sets of front brake pads and snapped brake cables.  And an absolutely – almost daily incrementing – count of near misses with buses, pedestrians, motor bikes, taxis, did I mention buses?, electric bikes, and idiot taxi drivers doing 11 point U-turns.
Chinglish translations
I might have to publish a book of these someday, so here's a taste of some of the amazing signs I've captured photos of:
Friends
The hardest part leaving Shanghai is the people I've met.  Sure you meet a lot of people when you travel, but some people stick with you, and before you know it you're up at 2 AM with them, drinking something called "shaquila" and making cookie dough.  Jake & Sha, Mike and Sarah, Mark and Jessie, you've made the last few years really special.  Dale, too bad you had to leave so soon.  Co-workers Andrew, Louis, Yanchen, Frank, Daniel, Xiang and Susan, thank you for all the late nights at work and times at lunch.  Sarah Luo, our real estate agent who we later found out had never made a sale until she met us, has been an amazing help.  I hope our paths all cross again.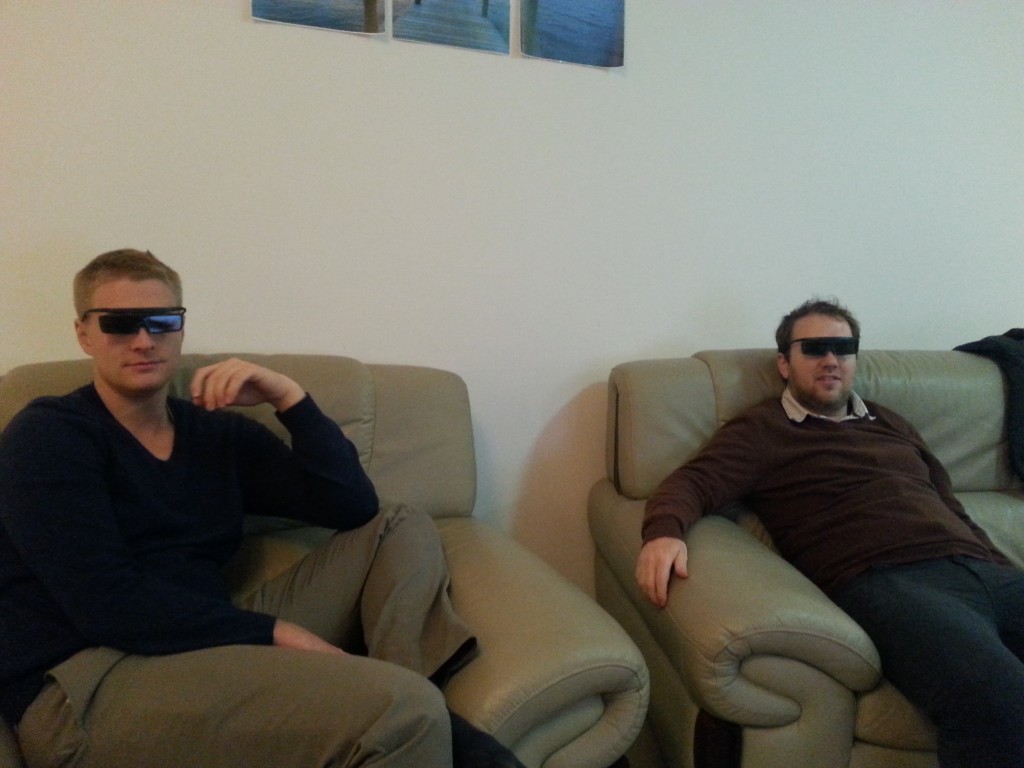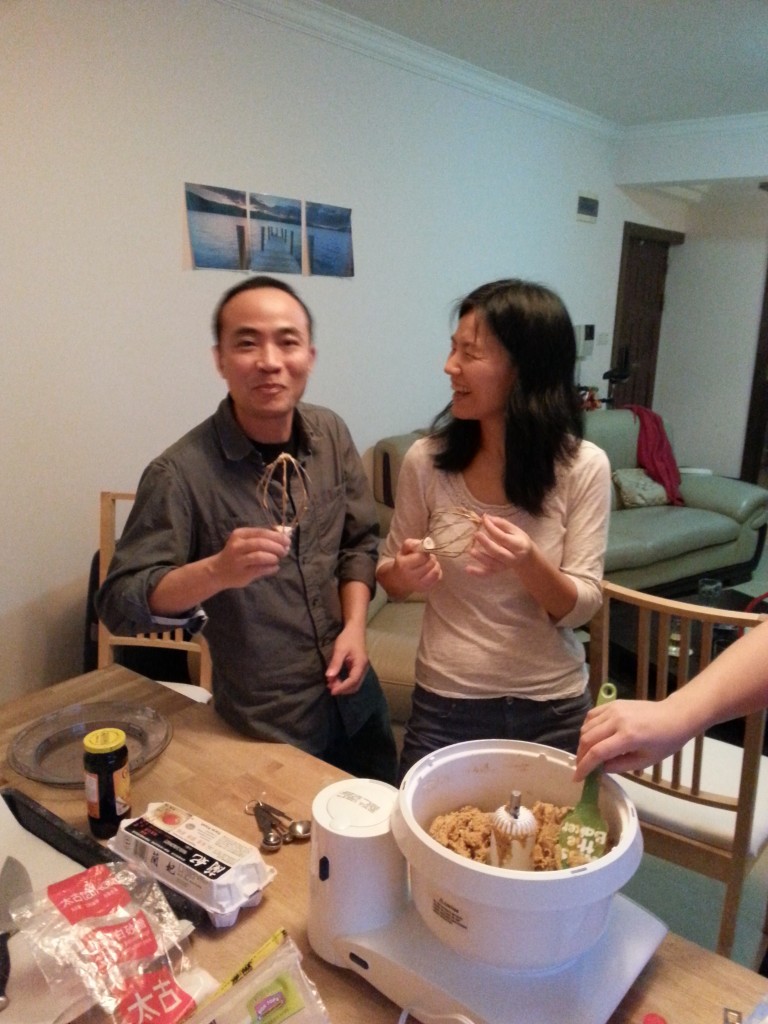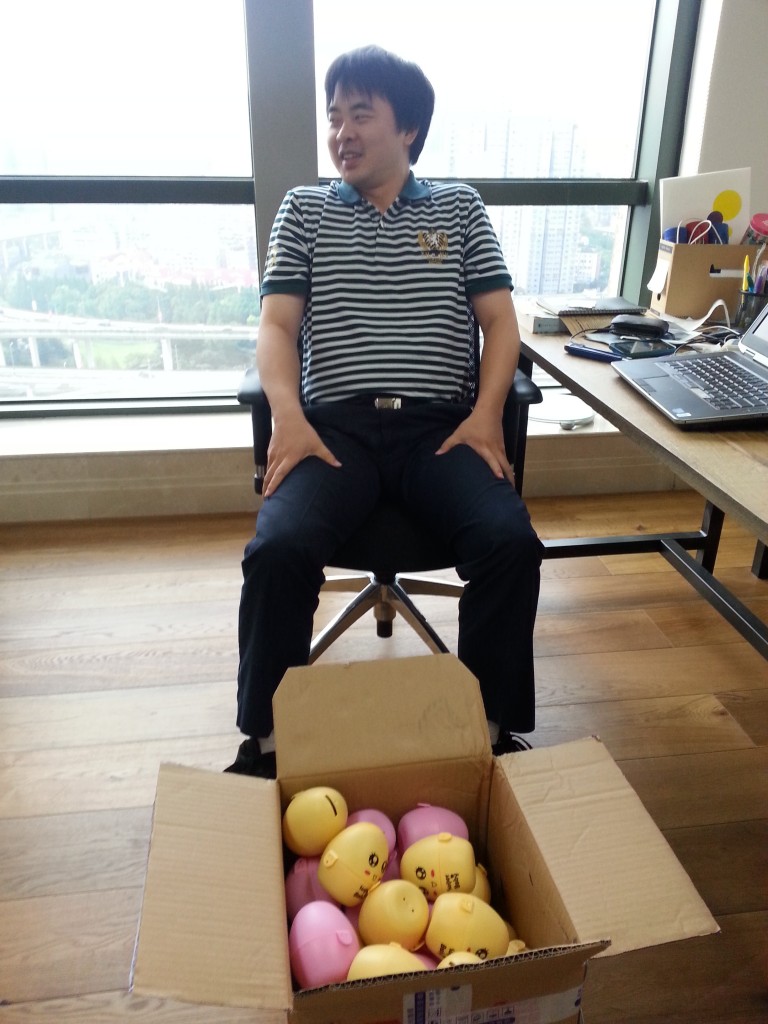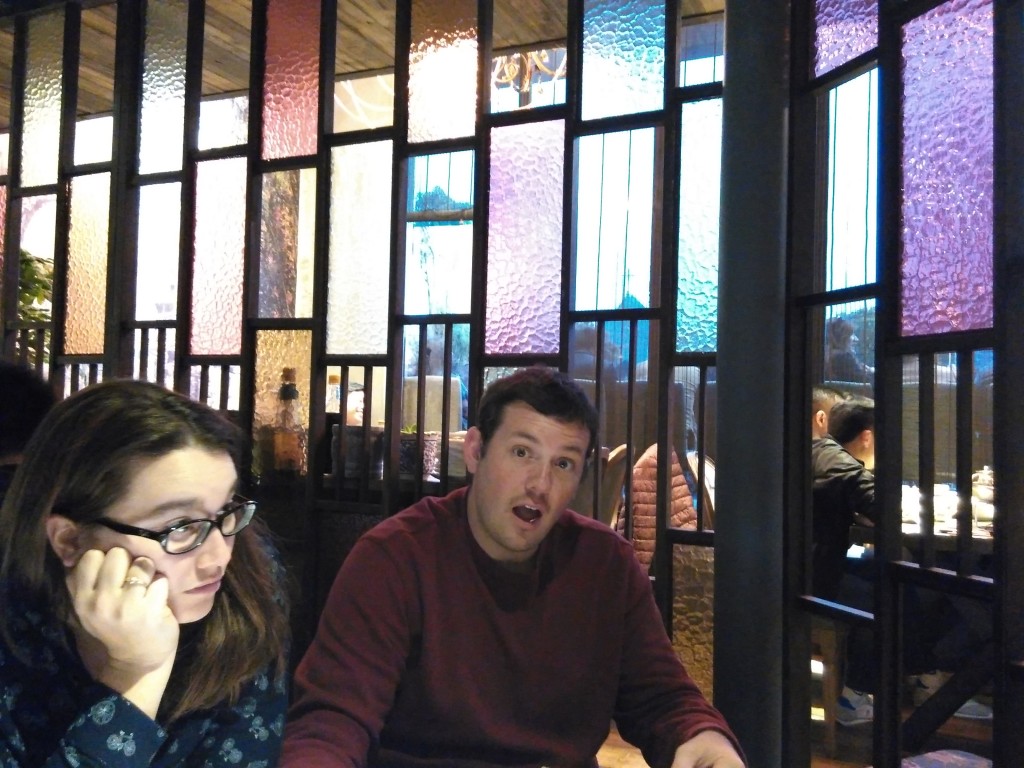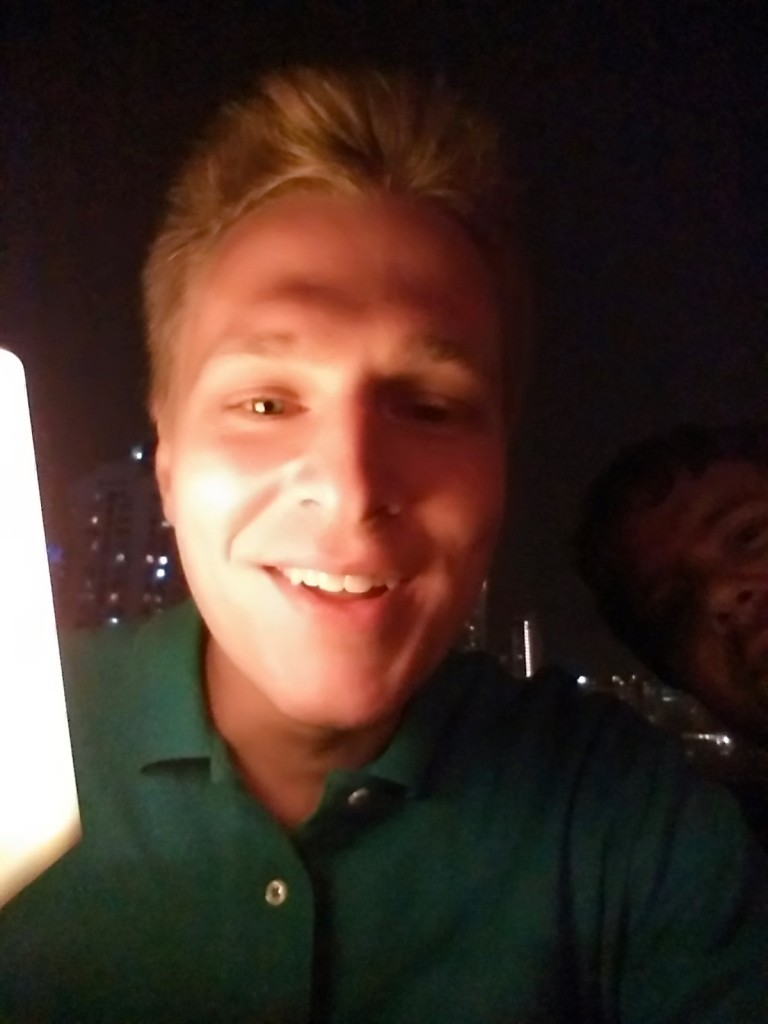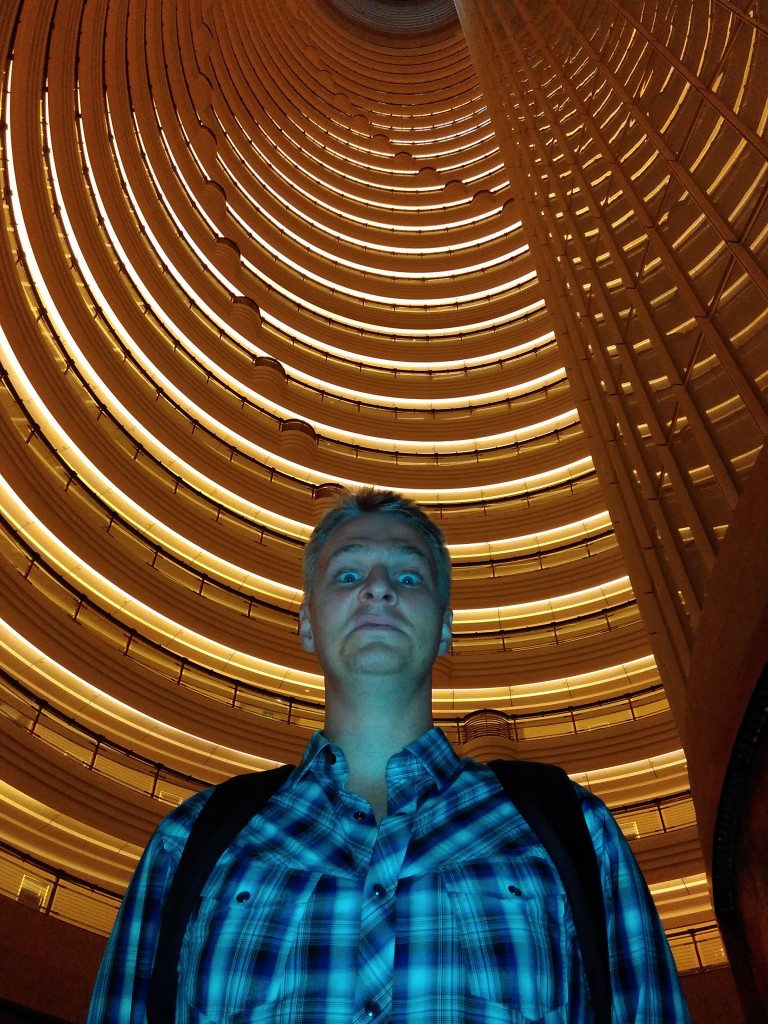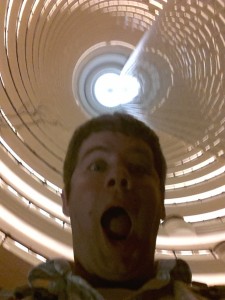 Who am I kidding, I can't sum up four years in one document.  I'll be telling these stories the rest of my life.